Have you ever run into someone who looks almost exactly like you or someone you know? Legend has it that there are seven people in the world who look alike, and at least, we all have grown up listening to such stories from our grandmas. In a world such big, it is no surprise that a handful of them show uncanny resemblance to popular celeb faces, but of course, we still find it spooky someimes.
Anyway, get ready for another weird coincidence. Because we have found our own local Emraan Hashmi who has been chilling in Peshawar for ages.
Mazdak Jan from Peshawar's Hayatabad area is a doppelganger of the Murder sensation Emraan Hashmi.
For those of you who may not know who Emraan Hashmi is, or maybe you lot forgot how he looks like, here's the guy:
Interesting enough, it turns out that Bollywood's lover-boy Emraan Hashmi has a look-alike was our very own city Peshawar and we did not know.
Hailing from Peshawar, Mazdak Jan quickly become an internet sensation after photos of him vent viral on social media due to his uncanny resemblance to the Awarapan star.
We followed up with our Peshawari version of the Bollywood heartthrob and, frankly speaking, it seems like he is reveling in his newfound fame. His Facebook profile is filled with selfies of him with fangirls and poses similar to that of Emraan Hashmi's. See for yourself:
Owing to his surprisingly similar look to the Baadshaho-famed actor, Mazdak Jan often becomes the centre of attention in public.
Even before he was all over the headlines and photos of him started circulating on social media, people would still confuse the young Pashtun lad with the Bollywood star quite often.
"Love it when people spot me in a public place and want to talk to me or take selfies. I have become a star without being a star and am extremely happy," said Mazdak in an interview; adding that he is overwhelmed with all the love and attention that he has been getting lately.
Quite often after approaching him, some people even come to realize that he is not the Bollywood actor himself; but they'd still go on to ask for a selife — which is something Mazdak feels thankful and happy for.
And okay, seriously. You've got to admit – resemblance khu shta de bhae!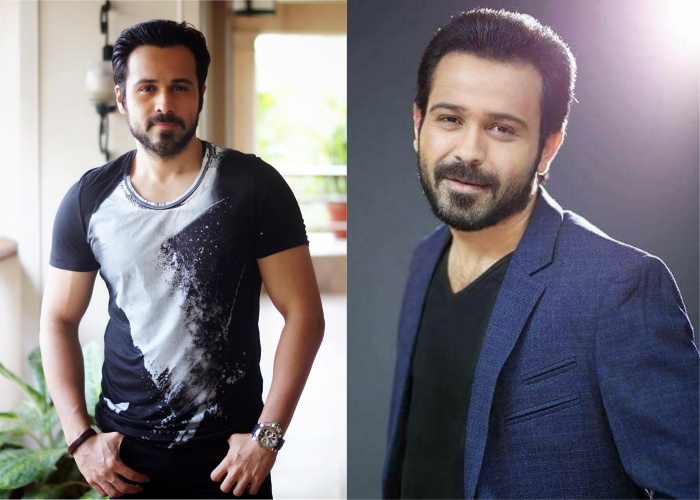 It's difficult to tell the difference between the two.
And as if looks weren't enough, his sense of style, hair and dressing sense are reminiscent of the Gangster star.
It is hard to tell the actor apart from Mazdak in these three pictures!
Mazdak has grown a goatee to match Emraan's and dreams of quitting his job to become a full-time Emraan Hashmi look-alike. He even gets called answer Emraan Hashmi every now and then and he have gotten quite used to it.
Mazdak also reportedly gets paid to attend premieres and celebrity parties for the resemblance.
After Mazdak Jan rose to fame, and became an internet sensation due to his uncanny resemblence with Emraan Hashmi, he gradually started doing local ads and even set foot in the modelling scene.
Here are a few glimpses of him showing his jalwa as a model:
This is not the first time a random Pashtun guy has earned the spotlight because of resembling to a popular celebrity. We have seen Stan Lee chilling out at a local restaurant in Quetta as well as our own version of Tom Cruise to name a few, but this one by far is the closest copy.
Cha cha ta da kaliwal da Emraan Hashmi pa shan lagi? Let us know in the comments below.